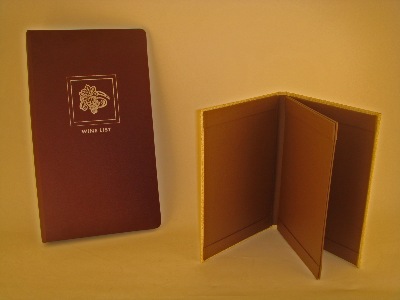 Left: 2 panel menu cover with foil deboss on the cover. Right: 4 view menu cover outside material is majelite inside is arrestox bookcloth.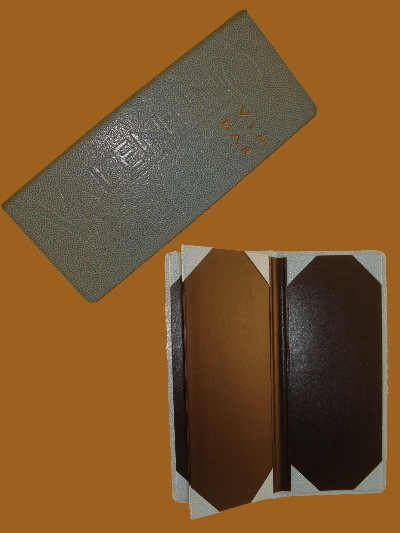 4 view menu, outer is blue beluga material,Blind deboss and foil stamping on the front cover,inside liner is black letherete with corner caps.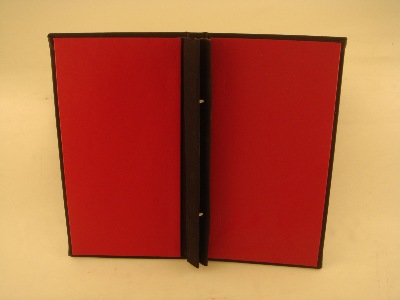 Double panel menu with screw post(chicago screws) to hold the pages.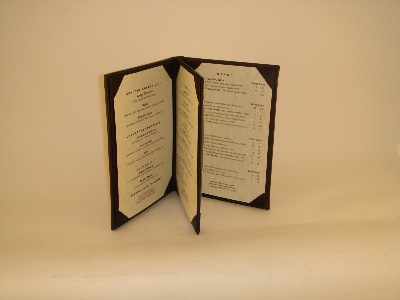 4 view menu with corner caps,material is black letherete in/out.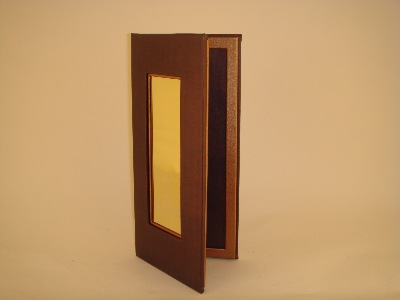 Double panel menu made with majelite material,front cover has a metalic panel insert with a sub frame,the inside panels are picture frame style to hold the pages.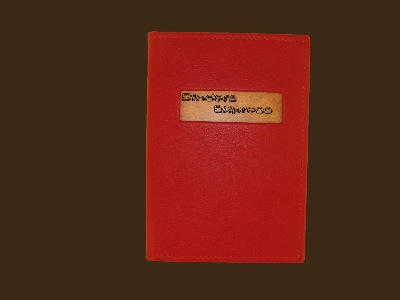 Leather double panel menu with a window cutout to accomodate a wood veneer insert with one color silkscreen on the wood venner,the menu also has perimeter stitching.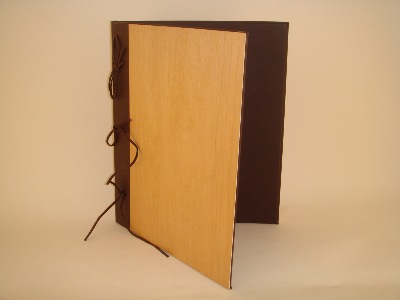 Double panel menu with a wood venner front panel,A leather string holds the two panels and pages together.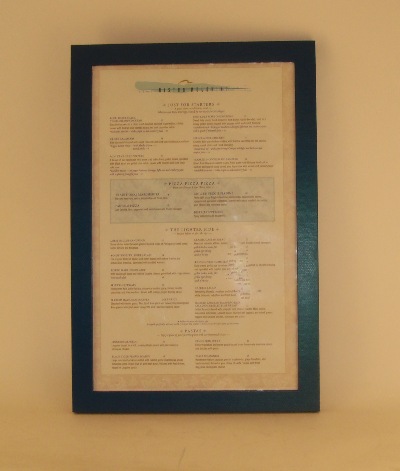 Single panel menu with clear acetate to protect the pages.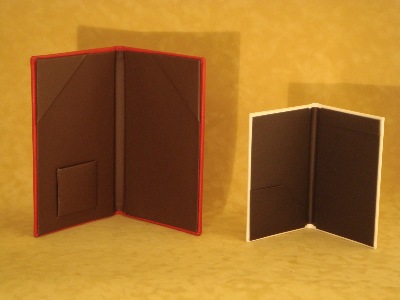 Left: check presenter with a credit card pocket and one corner cap on each side. Right: check presenter with one corner cap and one horizontal pocket.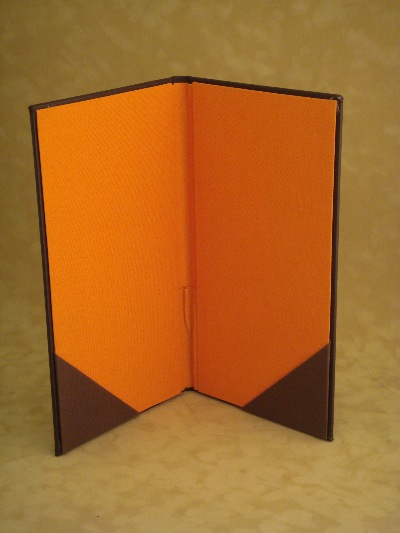 2 panel check prenter with a single corner cap on each side and a pen loop.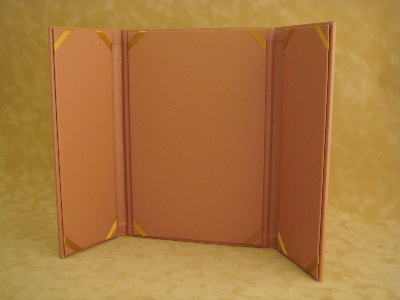 Three view (or tri fold) menu with corner caps made out of ribbon ,material is majelite in and out.